Why Dental Tourism?
April 11, 2016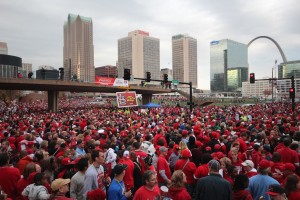 If your area of residence means limited dental care or pricey dental procedures, you've got options. With the availability of Dental Tourism, patients can receive the dental treatments they need and deserve, regardless of where they live. By definition, dental tourism involves "individuals seeking dental care outside of their local healthcare systems and may be accompanied by a vacation." Dental tourism can involve international travel or a simple trip from state to state.
There are a few driving factors for why patients choose dental tourism, including the following:
Lower Cost
Affordability is a major reason for seeking dentistry outside of your community. There are areas of the globe that provide services at double or triple the expense of other places. The key is to find a destination that provides your desired procedure at a lower cost without sacrificing quality.
More Options
With the evolving advancements in modern dentistry, there are always new options in restorative and cosmetic dentistry. You may want a particular service, like dental implants or lumineers, that your local dentist simply doesn't offer. In addition, the innovative approach, cutting-edge technique or improved technology that a particular dentist offers can lure many patients outside of their hometown.
Better Expertise
It is also likely that patients want a dentist with better experience and credentials. Finding a reputable dentist who is trained in the latest dental techniques can make a significant difference in your procedure experience and outcome. Cosmetic dentistry in particular is based on both skill and artistry. Therefore, the dentist that you choose is highly influential to the way your dental implants, veneers or other cosmetic service will look and feel.
Dentists who participate in Dental Tourism or Patients Beyond Borders have equipped their practice to accommodate out of town guests. This typically means that they have specific transportation plans in place for when the guests arrive and they have established relationships with local hotels for convenient lodging. In essence, the dental tourism practice will act as a travel agent and dentist to provide the best experience possible.
Soft Touch Dentistry is proud to be a leading provider of Dental Tourism. We serve patients from across the United States, giving them the beautiful and confident smile they deserve while they enjoy the central city of St. Louis. To find out more about Dr. Thompson's credentials as a Patients Beyond Borders dentist, please give us a call. We are happy to set up a virtual consultation for you.
Posted on behalf of Dr. Sarah Thompson, Soft Touch Dentistry
Follow us on:
Soft Touch Dentistry
1214 Paragon Dr
O'Fallon, IL 62269
(618) 622-5050