How Well Do You Understand Your Dental Insurance Plan?
February 9, 2017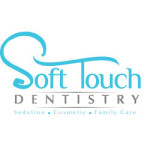 With the majority of the calendar year still ahead of us, it is the perfect time to make sure you understand your dental insurance benefits. A common mistake that we see patients make is waiting until the last couple months to "cash in" on their covered preventive dental visit. Not only does this mean a patient has probably waited too late for proper routine care, but the visit may reveal additional treatments that need to be performed when there is not enough time in your covered plan to complete them. Many restorative dental treatments need multiple visits to complete, including dental crowns, implants and bridges.
Your dental insurance works much like your medical insurance. You pay a premium each month and typically a co-pay at the time of your office visit. In exchange, you may get covered expenses for certain preventive services and partial coverage for general or restorative care. There are also some key differences between dental insurance and medical insurance that you need to be aware of, as they can have an impact on your costs.
Out-of-pocket costs – Like medical coverage, most dental plans have a set deductible that you must meet during the year before your coverage kicks in.
In- vs. out-of-network – Your dentist may not accept every dental insurance plan. It's important to ask your dentist if they are an in-network dentist for your particular dental plan. If not, your cost may be much higher and you will be responsible for submitting claims.
Maximums – Unlike many medical plans under the The Affordable Care Act, dental insurance plans still have a yearly maximum or limit that they will pay.
Reimbursement levels – Most plans cover two routine cleanings and exams per year. Beyond this, it depends on how your dental treatment is categorized. Class II services (like dental fillings) may require you to pay 20% while a Class III (root canals, etc) may need you to pay 50% of the total cost. This varies depending on your specific plan. It is most important that you choose a plan that offers a low or no-cost preventive care, as this will significantly help you avoid further dental work in the future.
Exclusions and limitations – Just like medical insurance, your dental plan may not cover everything your dentist recommends for your oral health or a cosmetic service that you want to take advantage of. If you are worried about the cost of your treatment plan, always check with your insurance before you begin a procedure. In most cases, there is an alternate procedure that you can choose that may be covered.
At Soft Touch Dentistry, We are happy to help you understand your dental insurance plan so that you can maximize your coverage throughout the year. Our practice proudly accepts a wide variety of insurance plans. If you are under insured or not covered at all, we also offer flexible financing options.

Posted on behalf of Dr. Sarah Thompson, Soft Touch Dentistry
Follow us on:
Soft Touch Dentistry
1214 Paragon Dr
O'Fallon, IL 62269
(618) 622-5050