Smile Makeovers Are Not One-Size-Fits-All
September 21, 2020
Cosmetic Dental Treatments, Improving Your Smile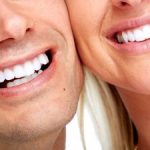 Did you know that improving your smile can transform your overall appearance? A pretty smile can help you feel more confident, look younger and even boost your career. If there are reasons why you hide your smile, it's time to do something about it. Cosmetic dentistry offers a variety of opportunities to improve your smile.
A smile makeover can take on many forms – but it should never be a cookie cutter approach. Since every patient brings unique aesthetic concerns, each smile makeover needs to be tailored to your specific needs and goals. Your smile makeover may involve a single cosmetic service, or multiple procedures to redesign your smile.
At Soft Touch Dentistry, we will first make sure your oral health is in check before we begin cosmetic treatment. It is important that you express your concerns, goals and budget for cosmetic dentistry at your consultation, as this will guide your procedure plan. Depending on whether you want to correct, your smile makeover can include the following:
Teeth whitening.  This is the least expensive and least invasive procedure in cosmetic dentistry. A single in-office whitening treatment from your dentist can remove stubborn stains on your teeth and instantly revitalize your smile.
Bonding. Some patients only have a few minor flaws in their smile, such as small gaps, a tiny chip or a single discolored tooth. To address these smaller issues, dental bonding can be used. Dental bonding uses composite resin material. It is quick, non-invasive and affordable!
Dental veneers. If you have notable concerns such as widespread discoloration, gaps between your teeth, chipped teeth or crooked front teeth, porcelain veneers may be your best option. Veneers are the quickest way to a Hollywood smile, and they are used frequently in patients who want a dramatic transformation. Veneers require that a small portion of your teeth be shaved off before the porcelain shell is bonded, so they are considered irreversible.
Dental crowns.  If damaged teeth are cramping your smile appearance, consider dental crowns. Damaged teeth can involve those that have been harmed by injury or from a severe infection or decay. Crowns are used in restorative dentistry, but they also provide ideal aesthetics.
Dental implants.  Nothing jeopardizes your smile appearance more than missing teeth. Dental implants are the most preferred solution for replacing a single missing tooth or multiple teeth. You can rest assured that your dental implants will look, feel and act just like natural teeth.
What would you change about your smile if you could? Call Soft Touch Dentistry in O'Fallon. You may be surprised at how easy it is to redesign your smile and reclaim your confidence. A smile makeover can be a life-changing investment!
Soft Touch Dentistry
1214 Paragon Dr
O'Fallon, IL 62269
(618) 622-5050