Lumineers Versus Veneers
May 6, 2016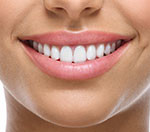 If you are aiming for that brilliant Hollywood smile, you may be considering lumineers or veneers from a talented cosmetic dentist. Lumineers and veneers are two distinct cosmetic dental procedures that address the same problems and provide similar results. They can both correct smile flaws such as stains, discoloration, gaps, cracked teeth, chipped teeth, and misshapen teeth. Lumineers and veneers can make dramatic and quick improvements to your smile. However, it can be confusing to understand which one is best for you.
While both lumineers and veneers are made of thin, natural-looking porcelain shells that are bonded to the top surface of the teeth, they are different in terms of procedure and how they affect the state of the original tooth.
Veneers require that a small portion of your teeth be removed (about 5mm of enamel). This allows for a less-bulky and more natural appearance and helps the porcelain shell adhere to the tooth surface. However, this also makes veneers an irreversible procedure, as tooth enamel does not grow back.
In contrast, lumineers provide the same function as porcelain veneers, but they allow the original tooth to be left undisturbed. Since the enamel is not damaged or removed during the procedure, the lumineers are considered a better long-term solution for many patients. Lumineers are therefore much thinner than veneers, but they are still considered a strong and durable cosmetic solution. Since there is no need to remove existing tooth structure, the procedural time for lumineers is often much quicker.
Rest assured that both options are comfortable, natural-looking and durable. Both lumineers and veneers can be custom crafted to create your ideal smile and erase your smile imperfections. They are also stain-resistant and comparable in price.
Still trying to decide between veneers or lumineers? Let us help. Dr. Thompson of Soft Touch Dentistry is a reputable cosmetic dentist who can help you determine the best treatment for your unique needs, long-term goals and lifestyle preferences.
Posted on behalf of Dr. Sarah Thompson, Soft Touch Dentistry
Follow us on:
Soft Touch Dentistry
1214 Paragon Dr
O'Fallon, IL 62269
(618) 622-5050