Infected Tooth? We Can Treat You in O'Fallon
May 22, 2020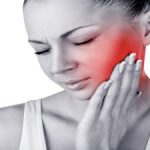 The pain from an infected tooth can be unbearable. In fact, you may find it impossible to eat and difficult to even concentrate. While it is often really tough to do so, don't ignore the pain. An infected tooth is a warning sign that you need an emergency dentist. Not treating the infection could lead to worsening pain, tooth loss and threats to your overall health.
How Does a Tooth Become Infected?
When decay, trauma or other issues compromise the tooth's outer structure, bacteria can invade the inside of the tooth. The inner tooth pulp is where your tooth nerves reside and where your tooth receives its blood supply. Infection at the center of a tooth not only threatens the vitality of the tooth, but it can inflame and expose the sensitive tooth nerves, which results in that excruciating pain or undeniable throb.
Is Your Dental Discomfort an Infected Tooth?
How do you know if you have an infected tooth? Warning signs of a dental infection can vary, but they include the following:
Sensitivity to hot/cold
Persistent toothache
Pain when chewing or biting down
Swelling near the tooth
Headache, fever or general malaise
Urgent Treatment Dental Infections
At Soft Touch Dentistry, we are available to see emergency dental patients. Not only do we want to get you out of pain as soon as possible, but we realize what's at stake when it comes to untreated oral infections. You can trust our team to follow strict health and safety measures when offering emergency dental care. Your infected tooth may need a root canal to remove the infected tissues. A custom crown is also commonly required after a root canal to restore integrity and strength to the affected tooth. Keep in mind that root canal therapy is not painful. Instead, it is a proven and time-tested procedure to bring you out of pain and save your tooth.
Think you may have an infected tooth? Don't delay. Call Dr. Thompson at Soft Touch Dentistry today!
Soft Touch Dentistry
1214 Paragon Dr
O'Fallon, IL 62269
(618) 622-5050