Hide Your Smile Flaws For Good
November 10, 2016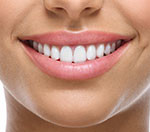 For many of us, it is the small imperfections in our smile that bother us the most. Whether it is a small chip, a gap or a discolored tooth, you don't have to settle for a self-conscious smile. One of the most popular and life-changing solutions in cosmetic dentistry is dental veneers. Within two short visits, veneers can transform your flawed smile into one that you can forever be proud of.
What are Veneers?
Veneers are wafer thin shells of porcelain that are placed on the front surface of the teeth. They can be used on a single tooth or on multiple teeth depending on your unique needs and goals. Veneers require that a very small portion of your tooth be shaved off; this helps the veneer to permanently bond to the tooth. Porcelain veneers have the ability to be customized in shape, size and color – which means you can truly design your own perfect smile as well as feel assured that your veneer will match your surrounding teeth.
What can Veneers do?
Porcelain veneers are highly versatile. They can fix a host of common smile imperfections, ranging from tooth stains to crooked teeth. If you suffer from the following, consider talking to a cosmetic dentist about veneers:
Gaps and unsightly spacing
Stubborn tooth stains/discoloration
Uneven teeth
Misshapen teeth
Crooked teeth
Chipped teeth
For your added convenience, your veneers are also stain-resistant. They can be cared for just like your natural teeth. If you would like to see how veneers could transform your smile, please contact O'Fallon's leading cosmetic dentist at Soft Touch Dentistry today.
Posted on behalf of Dr. Sarah Thompson, Soft Touch Dentistry
Follow us on:
Soft Touch Dentistry
1214 Paragon Dr
O'Fallon, IL 62269
(618) 622-5050