Should You Go 'Au Naturale' With Your Toothpaste?
February 8, 2018
Choosing a Toothpaste, Oral Health Tips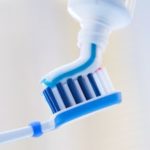 The desire to "go organic" is a prevalent one. People are seeking out more natural food choices, skin care products, household cleaners and much more. If you are concerned about what you are breathing in or putting on your body, you may also be wondering about what you are using to clean your teeth. Toothpastes come in all varieties, including All-Natural options. Is it right for you? Here are some helpful tips on the benefits of an all-natural toothpaste as well as what you should never skimp on.
What All-Natural Means in a Toothpaste
An all-natural toothpaste is just what the name suggests. It contains a minimal list of ingredients, which are all found in nature. These types of toothpaste won't contain strange chemicals, added dyes or artificial flavoring. Many all-natural toothpastes are also free of animal bi-products, which is perfect for those who are advocates of animal health, testing and safety. If this gives you better peace of mind when brushing your teeth, an all-natural toothpaste may be right for you. Certainly, don't let your brand of toothpaste keep you from the task of cleaning your pearly whites on a daily basis!
Don't Neglect Fluoride
If you go all-natural with your toothpaste, it is critical that you choose a brand that contains fluoride. Don't worry; fluoride is a natural mineral – but it is vital to the health of your smile. Fluoride is recognized by the American Dental Association as the only proven mineral to fight against cavities. Therefore, just because your toothpaste is labeled all-natural, doesn't mean it automatically contains fluoride. Read your labels.
Ask Your Dentist
There are countless varieties and brands of toothpastes on the market, ranging from all-natural options to those that address whitening, sensitivity and more. Each patient has a unique smile as well as specific oral health concerns. Before choosing a toothpaste, it is best to make sure your decisions align with what your dentist believes is best for your smile. In most cases, we can help you find a more natural variety of toothpaste if organic products are something you feel strongly about.
For more tooth brushing tips, contact Soft Touch Dentistry. We love talking to our patients about which oral hygiene products are best for their unique smile.
Posted on behalf of Dr. Sarah Thompson, Soft Touch Dentistry
Follow us on:
Soft Touch Dentistry
1214 Paragon Dr
O'Fallon, IL 62269
(618) 622-5050