8 Reasons You Fear the Dentist
February 19, 2019
Anxiety at the Dentist, Dental Phobia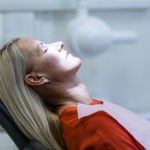 Are you scared or anxious about visiting the dentist? You are not alone. Dental phobia is quite common in both children and adults. In fact, there are many reasons why you may be fearful of the dentist. Unfortunately, you can't just go without professional dental care and expect to retain a healthy smile. While modern dentistry has alleviated many of the preconceptions that suggest dental treatments are painful, many patients still struggle to overcome their deep-seated phobias surrounding dental visits. Fear of pain is just one of the many reasons why dental phobia exists.
Research and surveys have revealed the following as some of the most common reasons why patients skip their dental appointments due to fear:
#1 Fear of repeated experience from past. One of the most common reasons for dental phobia can be rooted in a scary or painful childhood experience at the dentist. This can trigger lifelong anxiety surrounding dental care.
#2 Fear of pain. If you have sensitive teeth, tender gums or a low pain tolerance, you may be especially susceptible to the common "fear of pain" at the dental office.
#3 Fear of needles. Many patients suffer from a strong fear of needles, which can be exaggerated when it comes to oral injections.
#4 Fear of being out of control. Patients can feel powerless or as if they don't have control when they are sitting in the dental chair below the dentist or hygienist.
#5 Fear of the dental drill. The high-pitched dental drill is a distinct sound, and one that is commonly unnerving to dental phobic patients.
#6 Fear of embarrassment. You may feel self-conscious or embarrassed at the condition of your teeth and others staring into your mouth.
#7 Fear of the dental smell. There is a specific smell associated with dental materials, latex, disinfectants and items commonly found at the dentist. This can be enough to set some patients into a mode of anxiety or fear.
#8 Fear of gagging or choking. A strong gag reflex is a common fear and valid obstacle when receiving dental care.
A Solution for Fearless Dental Visits
If you consider yourself as someone who suffers from dental phobia, sedation dentistry is the answer. Sedation dentistry comes in many forms, either through an oral pill, nitrous oxide gas or IV. Sedation dentistry is safe, highly effective and can be used for any type of dental treatment, from a routine cleaning to a full mouth reconstruction. Choosing a gentle dentist and a dental office that offers relaxing amenities can also make a big difference. Most importantly, let your dentist know about your fears, anxieties and aversions to being at the dentist. Chances are, we can create the comfortable and stress-free experience you deserve. Call Soft Touch Dentistry today to learn more about our valued options in sedation dentistry.
Posted on behalf of Dr. Sarah Thompson, Soft Touch Dentistry
Follow us on:
Soft Touch Dentistry
1214 Paragon Dr
O'Fallon, IL 62269
(618) 622-5050