5 Reasons to Choose Dental Implants
July 7, 2016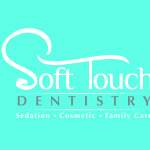 There are many reasons that may cause you to lose a tooth, or multiple teeth. Whether you lost a tooth due to injury, gum disease or severe decay, the demand to replace it remains the same. Neglecting to replace just one missing tooth (despite its location in the mouth) can cause adjacent teeth to shift and lead to bone loss in your jaw. Those are only added to the fact that your smile aesthetics can suffer as well as your diet if you have multiple missing teeth. Now that you understand how important it is to replace a missing tooth, it is time to decide which dental restoration to choose. Patients can choose between dentures, partials or bridges. However, it is what you choose to secure these dental restorations with that matters most. Dental implants are the gold standard in tooth replacement, with remarkably high success rate. They can replace a single tooth or a full mouth of teeth by anchoring a denture in place.
While the cost of dental implants can be more intimidating than a traditional denture, the return on your tooth replacement investment is profound. Here are 5 reasons to choose dental implants:
Most Like Your Natural Teeth: Dental implants look, function and feel most like your natural teeth compared to any other replacement solution. They involve a titanium post that is surgically placed into your jawbone. This acts as an artificial tooth root to hold your custom made prosthetic tooth (denture or crown) in place.
Convenient, No Extra Maintenance: With dental implants, you can care for them exactly how you would your natural teeth. No messy adhesive creams or denture cleaning required!
Ultimate Comfort: A common disruption of traditional denture wearers is the difficulty of getting them to fit and feel comfortable. A successful dental implant should feel completely comfortable, without irritating your gums or feeling like there are too loose to talk or laugh confidently.
Dietary Freedom: Dental implants are designed to withstand all of the normal chewing and bite pressures of your natural teeth. Therefore, there is no need to avoid the foods you love or fiber-rich foods that may be too difficult to chew for those that wear removable dentures. This is an invaluable long-term health benefit.
Avoid Premature Facial Aging: Since the dental implant offers the unique advantage of both a tooth and a tooth root, your jawbone gets properly stimulated. In turn, bone atrophy is avoided. When the jawbone deteriorates, this causes a sunken facial appearance, also known as premature facial aging.
As you can see, dental implants can improve your smile appearance, your overall health and your quality of life. These are areas worth investing in! To learn more about how dental implants can benefit you, please call Soft Touch Dentistry. Dr. Thompson is an elite cosmetic dentist who performs dental implant restorations and dental implant repairs.
Posted on behalf of Dr. Sarah Thompson, Soft Touch Dentistry
Follow us on:
Soft Touch Dentistry
1214 Paragon Dr
O'Fallon, IL 62269
(618) 622-5050