5 New Year's Resolutions That Will Boost Your Smile
January 8, 2016
Caring For Your Teeth, Dental Health Tips, Protecting Your Oral Health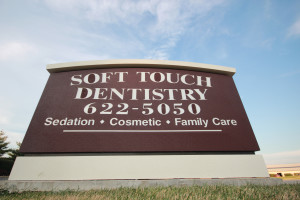 It's a brand new year – the perfect time for making some fresh goals and sticking to them. When it comes to the health and beauty of your smile, here are some New Year's resolutions worth considering:
#1 Invest in a Flossing Tool
How often did you floss last year? If it is anything less than daily, you need to step up your game. A floss holder, electronic flosser or even a water flosser may make the job easier and more convenient for you. Do whatever it takes to make sure you log more flossing sessions in this year.

#2 Chew More Gum
Opt for the sugarless kind of course, but chewing gum can greatly reduce your risk for decay and gum disease when you don't have a chance to brush. It not only helps to remove food particles off of your teeth after meals, but it can also increase your saliva production, which neutralizes the acids on your teeth and prevents damage.
#3 See Your Dentist
Schedule a routine dental appointment twice this year. A six-month dental cleaning is vital to your oral health. What patients may not realize is that a professional cleaning from your dentist is the only way to remove hardened plaque and tartar that has formed over the past several months. A regular check up will also include an oral cancer screening, x-rays and gum health monitoring.
#4 Enhance Your Smile Appearance
Why not consider cosmetic dentistry this year? Today's dentistry allows options within a full budget range, from simple teeth whitening to porcelain veneers. Improving your smile appearance can boost your self-esteem, make you look younger and even impact your career.
#5 Ditch the Sodas and Cigarettes
Two of the most harmful habits to your smile are smoking and drinking sodas. They not only dull your smile or cause bad breath, but they provide an open invitation for cavities and gum disease. Not only will you reap the smile benefits by ditching these habits, but your overall health will significantly improve as well.
At Soft Touch Dentistry, we know that New Year's resolutions aren't always kept. However, we encourage our patients to choose at least one new goal that will benefit their smile this year. Remember, your teeth were meant to last a lifetime, so give your smile the proper attention it deserves.
Posted on behalf of Dr. Sarah Thompson, Soft Touch Dentistry
Follow us on: