3 Reasons to Consider Dental Tourism
March 22, 2019
Dental Care When You're Out of Town, Receiving Dental Care While on Vacation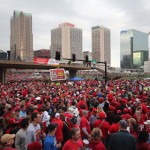 Much like its name suggests, dental tourism refers to people traveling somewhere else to undergo a dental procedure. This can include travel from state to state as well as oversees in many cases. The dental procedures people travel for can also vary. While some simple need root canal therapy or a dental filling, others seek more advanced services such as implants, bridges and cosmetic dental procedures. Soft Touch Dentistry is proud to be a frequent home for countless dental tourists each year. Dr. Thompson is a highly sought-after cosmetic dentist who treats patients from across the nation with affordable, top quality dental services.
Why do people pack up and leave their hometowns in order to see a dentist? There are many reasons why the time and expense of the travel are worth it. The following are common motivations for dental tourism:
More Affordable Treatment
One of the leading reasons why people travel abroad for dental care is expense. This can be due to skyrocket dental care rates in your area of living or a hometown dental provider that fails to offer discounts or savings plans for a non-insured patient. In either case, patients may want to undergo affordable treatments without sacrificing the quality of care. Patients living oversees can often encounter this most. According to Medical Xpress, In Australia, three in ten people have avoided visiting a dentist due to cost, while one in five were unable to afford treatment recommended by a dentist.
A Smile Makeover on Vacation
You've heard of people scheduling a vacation around their plastic surgery procedure, so why not combine your cosmetic smile makeover with a sightseeing trip in a new city. If there is a reputable cosmetic dentist in a place you want to visit that offers teeth whitening, bridges, bonding, veneers and other sought-after procedures to improve your smile, it may make sense to undergo your smile transformation while pampering yourself on vacation.
Better Qualified and Equipped Dentist
When it comes to your smile, you deserve the best care possible. Whether you are replacing missing teeth or undergoing a smile makeover, it is understandable if you want a better qualified and more equipped dentist than the one near your home. Perhaps your dentist doesn't offer sedation dentistry, the latest digital 3D imaging or implant supported dentures. Comparing what modern dentistry has to offer with what your dentist can actually provide can be a deciding factor on whether to travel elsewhere for your dental treatments.
Soft Touch Dentistry Makes Dental Tourism Easy
Not only do we offer private transportation and complimentary hotel accommodations, but we also make the preparation process stress-free too. We offer online full cost estimates at no charge as well as Virtual Consults (via live video conference) with Dr. Thompson. Simply fill out our online form and upload your smile photos from your smartphone to get started!
Posted on behalf of Dr. Sarah Thompson, Soft Touch Dentistry
Follow us on:
Soft Touch Dentistry
1214 Paragon Dr
O'Fallon, IL 62269
(618) 622-5050